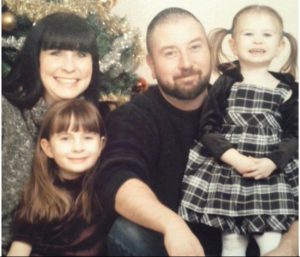 Whether you're frustrated, hate your job and feel stuck in your in your current situation, or just looking for an alternative path with more purpose, more time and more freedom… you're not alone. I've been there, along with countless others… and it's why I created this site.
More often than not, there are no definitive answers to the questions and challenges life gives us. I know… I've searched and searched.
What we can do however, is ask better questions, develop better habits, and gain a better understanding of the situations we're struggling with.
In addition to our internal struggles, we're entering an era of unpredictable and uncertain economic times. Whether it's exponential technology that's taking over your job, or social trends that are moving away from your industry… we're in a period of accelerating change.
People are increasingly getting frustrating with their circumstances. The goal of The Income Foundry is to either find solutions, or to help people discover their own solutions.  At the very least, be a place to discuss them.
What's In A Name?
It's an unfortunate reality in today's world, but the root cause of these problems is quite often money. It's not necessarily money itself, but the freedom and time that money can buy.
All the stress about hating your job, being afraid to lose your job, or trying to figure out what to do with your life… eventually turns into a discussion about money.
So I want to be clear about the title of The Income Foundry. It's not a site about stacks of cash and luxury lifestyles. It's a site about solving our income challenges so we can get on with the business of living the life the we really want.
Welcome 🙂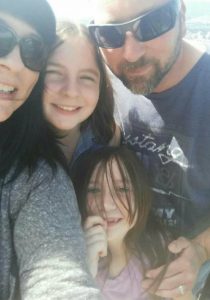 So, about me.. My name is Jay. I live in Canada with my wife and 2 beautiful daughters (and "their" 2 cats). Before kids, I didn't give the future much thought.
Well… I suppose that's not entirely true. As an amateur Sci-Fi geek, the future to me was all about artificial intelligence, cool gadgets and going to Mars.
However, when our first daughter was born in 2005, the future became less "going to Mars" and more… "going to the store". Sure, it would start with diapers and tiny jars of food. No big deal.
But soon it would be designer jeans, cars and tuition… and private security to follow her when she started dating
Plan B? What's That?
So maybe I was getting ahead of myself.
To get a little more serious, whether it was financially or just getting up late in the night, it was a new reality being completely responsible for another human being. It was a good reality, but it's also when the first seeds of a new thought were planted.
I was in the early stages of a new realization… my "just wing-it" approach to life might need to change.
I won't bore you with all the details of my life from then until now.
The main milestones… In 2009 our second daughter was born and a couple years later, unhappy in my career (sales and management), I made a major change. I traded in my shoes in for work boots and entered the world of industrial construction.
It was also during those years that I started searching for ways to earn money online. But, If you've ever typed that into your search bar before, then you know how that went.
I eventually found what I was looking for and I write more about that HERE.
The Economy Hits A Wall
In late 2014, the price of oil began to fall. Until then, working in the industrial sector of Alberta Canada was really just a way to print money. The party was coming to end however.
As an electrician, I remained working except for brief periods between projects. Wages and perks were fading away however, or being cut entirely. I worked with people who were getting laid off, and I witnessed entire crews losing their jobs.
Things were changing, and while it was (and still is) a common belief that it's just another cycle… many who follow trends think this time is different.
The Income Foundry
So, as a father of 2 amazing daughters worried, and curious about the economic future (for us and for them), I decided to do what any Dad would do… start a website and share my anxiety with others 😀
The Income Foundry actually "evolved" out of another website I created a couple years ago… ironically called Evolve.
Being around others losing their jobs, and uncertain about my own future… Evolve was really just a hobby blog to share my thoughts on the economic and environmental disruptions of our time.
However, while dealing with many of the same topics, its message is more refined. It's a website about how we can deal with those challenges and find ways to adapt.
With that in mind, I've moved the following excerpt from my old Evolve website's About page and brought it here.
We are at the leading edge of a major shift that will transform our world, and our economy. It's the era of constant change, and the speed of change is accelerating.

For decades the workforce has struggled under the weight of outsourcing and automation. But that's just the tip of the iceberg.

In the very near future, technology will bring design and manufacturing into our homes, medical diagnostics to our phones, and people from around the world together within virtual environments.

Alternative energies, nanotechnology, advances in biomedical engineering…

We are living in exciting times, but never before in history has our economy had to adapt to this level of change. But there's more.

A growing population along with increased consumption is straining our environment. This will lead us to adopt new ways of living, and technology will enable it.

Children will grow up in a world unrecognizable to previous generations. They will think differently and consume differently.

Young entrepreneurs are coming up with new and innovative ways of conducting business, turning many industries on their heads and transforming the global marketplace.

For many it will become increasingly difficult to keep up. Meanwhile, people are looking for more mobility and freedom… which is great news. As it turns out, mobility and freedom are exactly what we need.

All throughout history, advancements have come slowly. Each generation lived their lives based on the advice and lessons taught to them by those that came before.

During the last century however, things really began to accelerate. Children were born into entirely different worlds than the ones their parents grew up in.

Today, major change is marked in single decades… not generations. Tomorrow it will be measured in years.

This is the 21st Century.
Thanks for dropping by…
We all need to find our own unique path through this thing we call life. But that doesn't mean we have to do it alone.
Sharing my own journey is a big reason why I created this website, and I hope to hear about yours as well.  Please comment below, or join me (and a community of online entrepreneurs) at my Wealthy Affiliate profile, and share your story, your thoughts, suggestions or just say Hello 🙂
Cheers,
Jay