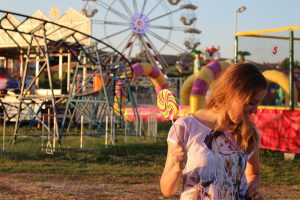 The future is lollipops and rainbows. Or at least we hope so. The problem, according to neuroscientist Tali Sharot is that we suffer from an optimism bias.
As she explains in her TED Talks presentation, people generally overestimate the positives in their future, and underestimate the negative. We have this perpetual belief that life will be better tomorrow than it is today.
This optimism leads to a naïve trust in the economy. We underestimate the negative and overestimate the positive.
It's more common than many people think.
For example. Despite figures showing nearly half of all marriages failing, people are still getting married. They're in love, and they fully expect to defy statistics. In fact, many don't think divorce statistics apply to them at all.
Another burger and fries.
We know eating garbage will eventually lead to health problems, and still… we picture ourselves living long and happy lives unhindered by the effects of not looking after our health.
Smokers underestimate their chances of getting lung cancer. Employees underestimate their chance of job loss. We buy things on credit, fully expecting we'll have the means to make our payments.
Generally speaking, we expect the future to be awesome.
We plan our lives, take on debt and start families based on the assumption that the economy will remain stable. All of our hopes hinge on it.
But our economy is anything but stable.
If the next 10 or 20 years is anything like the last 10 or 20 years, we're going to see booms, busts, crumbling industries and entirely new ones not yet imagined. Less than two decades ago few would have imagined billion dollar social networks and streaming movies in your pocket.
We're entering an era unlike any other and our economy, or more importantly our role in it is extremely uncertain.
It's not that the economy will disappear or crumble. Of course new opportunities will arise. It could be argued that there has never been a better time for prosperity, and I would agree.
But, these new opportunities aren't going to fall into our laps. There will be major conflict as old industries struggle to hang on. While some prosper, others might suffer. New possibilities often displace old ones and there could be years of struggle in between. We hope not, but it's a serious possibility.
If we want better odds of surviving these changes, understanding them is a good place to start.
This is not an exhaustive list. It would be well beyond the scope of this post (or blog for that matter) to take on in detail, issues such as political unrest, rising inequality and major shifts in economic power… just to name a few.
Here, we focus on those significant disruptions that are relatively predictable and unique to our time.
1. Another Billion People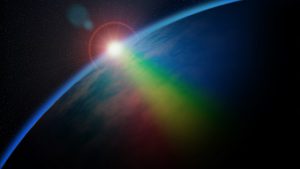 When looking at evidence our world is headed for unfamiliar territory, population growth is a good place to start.
In 1804, global population reached one billion people. By 1927, it was 2 billion. In 100 years and change, we matched what had taken millennia to achieve. But, we were just getting warmed up.
Between 1960 and 1974, we were multiplying so fast we pulled off that feat in just 14 years!
1804 – 1 billion
1927 – 2 billion
1960 – 3 billion
1974 – 4 billion
1987 – 5 billion
1999 – 6 billion
2012 – 7 billion
Our population odometer has been rolling past the billion mark nearly every decade since and is projected to reach 10 billion well before the end of the 21st century. At present there are more than 7.3 billion people on this tiny blue dot we call home.
Is this a problem?
It could be. If everyone aims to achieve, or maintain the North American or equivalent lifestyle, then yes… it's a big problem. But we're smarter than that, right?
Well, according to statistics, no. Among other habits that are not earth friendly, global meat consumption for example continues to rise, as does our use of fossil fuels. According to data from the Global Footprint Network, we'll need a handful of earths to sustain us all if this trend continues.
There are legitimate studies that predict our population will peak this century, and begin to fall. At this time however, it continues to climb.
In many ways this will open new economic doors. With challenge, comes opportunity. But, a world approaching and surpassing 10 billion will force us to close a few of those doors as well. People will demand change, and they will drive change. Many large industries, and the millions of workers they employ will need a strategy to adapt to this new world.
2. Manufacturing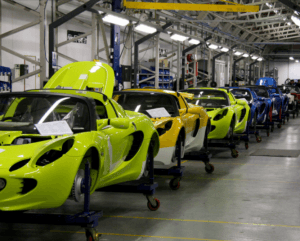 Look around your home. From your couch to the picture frames on the walls, chances are they were all manufactured in a developing country. From the screen you're reading this on to the coffeemaker in your kitchen, they were built in countries where labor is cheap and environmental regulations are slack.
To be clear, I'm not opposed to providing jobs to parts of the world that can really use them.
But one; this is exploitation (not job creation), and two; there is a devastating economic reality here.
The 1980's are generally recognized as the beginning of this trend. The export of jobs really picked up steam after NAFTA was signed in 1993, and then reached new heights in the late 90's when information could be digitized and moved around the globe with ease.
In the first part of this century, the US has lost 5.7 million manufacturing jobs. In Canada, the manufacturing dependent province Ontario gave away 300,000. In the last 3 decades, two thirds of the UK's manufacturing sector withered away.
But who needs statistics?
It feels like a small victory when I look around my own home and find something NOT made in developing country. I have a blender… a Vitamix, which says made in the US with a minimum of 70% US content. I've also got a few tools that are made in the US and some made in Germany. I have books that say they are printed and bound in the United States.
Certainly, we still manufacture some things. I'm sure I can find a few more items if I keep searching.
But finding products made locally shouldn't be a scavenger hunt.
Sending jobs to cheap labor countries hasn't stopped at manufacturing. A close relative of mine who handled corporate accounts for a supply company recently had her office shut down and the bulk of it moved overseas. To be fair… they were offered a paid trip, so they could train their replacements.
This trend will continue.
It started with shoes and clothing. Then the steel, automotive and electronics industries departed. Service sector jobs followed. Now that countries like China and India are producing record numbers of university graduates, higher-educated roles such as engineering are leaving us as well (soon to be replaced by AI anyway).
Is this bad? A legitimate argument can be made, that global living standards are being lifted as a result. While they are paid poorly by our standards, job opportunities in less developed countries are not a bad thing.
But, what about the job market here? There will be different opportunities for us to capitalize on. At present however, our economy is still dependent on the good old-fashioned job. Combine that with the next item on our list and we're entering a high-risk era.
3. Debt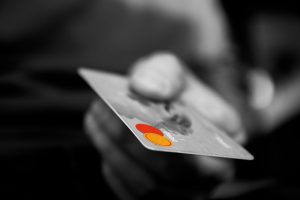 If your job vanished today, could you still pay your debt tomorrow?
Just about every debt graph you look at, whether its household debt, student debt or national debt… the trend is clear. They are all rising. The seemingly random, jagged lines remind me of my daughter's portfolio of crayon drawings.
But… despite the peaks and valleys, every one of those lines eventually head in the same direction, towards the top right corner of the graph. Up.
This is unsustainable.
Entire books can, and have been written on the subject of debt. Good debt, bad debt… books that predict debt will be the demise of us all, and experts explaining why society wouldn't exist without it. We won't explore every angle on this topic here.
For now, it's enough to recognize that debt can't rise forever. When high debt is mixed with severe downward pressure on jobs, the recipe is volatile. A mortgage or car payment isn't a problem… until we lose our ability to pay for it.
There is another problem with debt. To get out of debt we cut back on spending. And, as it rises we spend more on servicing it. That leaves us less money to buy the stuff that stimulates the economy… which leads to further job loss, and a reduced ability to get out of debt. The cycle continues.
4. Exponential Technology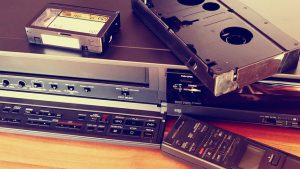 When was the last time you dropped a VHS tape into the return slot at Blockbuster, or brought a roll of film in to get developed?
My daughters don't even know what a roll of film is. In a world of microSD storage and instant sharing it's hard to imagine an era when we wrapped a picture inside a letter, licked a stamp and dropped it in the mail.
Recent advances in technology cannot be overstated. Entire industries have been upended. Empires toppled.
Technology has transformed our world in ways rarely imagined a few decades ago.
It's absolutely crazy. We haven't yet compressed space and time (that we know of). But… technology has given us a simlar results.
For example.
We can't yet teleport matter, but we can teleport information. We can send a blue-print by email and have a 3D printer create the physical product on the receiving end.
Our bodies can't move instantly through space and time. However, with our phone, we can record a message… and instantly share it with millions simultaneously to multiple places on earth. What was once impossible, can now be done in seconds with a few taps of our fingers.
Space and time, have been compressed.
What impact will this have on our global society? From education to emerging markets, we're headed for interesting times.
Technology has a dark side however. Convenience has come at a cost. Millions of jobs have been displaced by automation. Traditional methods of commerce have been decimated. Only ten years ago, Blockbuster had 60,000 employees, 9000 stores and was valued at $5 billion. Now, they are nothing but a memory.
From publishing to music and film production, processes have been streamlined and in many cases eliminated entirely.
But we're just getting started.
Alternative energies, nanotechnology, advances in biomedical engineering, autonomous vehicles, 3D printing, artificial intelligence… In the coming years, very little of our lives, and our economy will go untouched by technology. The implications are staggering.
The future might be exciting, but the downside is real. And, to enjoy this future we'll need to overcome our next challenge.
5. The Environment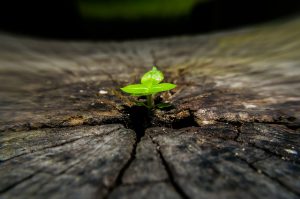 Like squabbling siblings… our economy and our environment are at odds with one another. The rift is growing and soon one of them, or both of them will be seriously wounded.
It's not yet clear if they can coexist it all. What's more, we don't know how to survive without either. This could be the defining challenge of our lifetime.
The economy needs continued growth and uninterrupted consumption. It's dominated by superpower industries that will not let go easily, or at all. But, continued growth and consumption in our current trajectory put simply, can't be sustained. It's not about politics or ideology. It's math.
We've got soil, water and air pollution, dwindling fresh water supplies, loss of biodiversity, ocean acidification, deforestation and climate change.
We have a serious challenge.
In the meantime, we have habits and industries so entrenched that changing course seems impossible.
Certainly, we can build an economy around sustainable practices and renewable energies. But will we?
Part of the problem is that the economy provides for our immediate needs, while the environment provides for our long-term needs. Let me explain…
Our environment is critical. We can't live without it and if we don't change our habits we're in trouble.
This might be a controversial statement but…
People Don't Care About The Environment. At least not TODAY's environment. 
They care about tomorrow's environment. Our actions might be a problem today, but the environment itself is not. Unless it affects us today, we usually tuck it away in the storage closet of our brains. We know we'll need to do something, just not now.
It's not a problem tomorrow, next week, or next month. Current habits and levels of apathy clearly demonstrate that in most people's minds, it's not a problem for years to come.
You know what people are concerned with today?
You got it… Money. Their ability to pay rent, or make that mortgage payment. Buying groceries. Making sure their kids are raised in a decent neighbourhood. Putting fuel in the car. Saving for retirement.
Our immediate needs revolve around money, and people are so busy earning it that the environment… although a serious concern, is tomorrow's problem. Maybe even the next generation's problem.
Most people are concerned about the environment… right up the point it affects their wallet or lifestyle. Then they back off.
And while there are gradual shifts towards a cleaner, more energy efficient world, you can be certain that tomorrow, the world will still be full of cars, trucks, factories, and waste.
There is no doubt about it, the challenges facing our environment are real. They will bring significant disruption to our way of living. It will affect employment, in both positive and negative ways.
According to the US Bureau of Labor Statistics in 2012 there were an estimated 570,000 people directly or indirectly employed in the oil and gas industry.
Mining, oil and gas in Canada employed nearly 232,000 in 2014. Natural Resources Canada estimates a similar number are working in the forestry sector. More importantly, millions more depend on the economic activity generated by these industries.
Around the globe, the Australian Bureau of Statistics report 187,000 people employed in Mining, Oil and Gas. If we continue adding up statistics from every country it's clear that millions of families depend on these "dirty" industries.
But wait! Stop the train! New jobs will be created in wind and solar right?
Yes. But a new job opening up in Nevada building solar panels does nothing for the pipefitter in Alberta who's been laid off due to a collapse in oil demand. Ten thousand jobs in one place does not solve the problem of ten thousand people being laid off in another.
During the rise of Silicon Valley, laid off factory workers in other parts of the US found little comfort knowing programmers were in demand elsewhere.
Environmental issues will force a shift in markets. If the environment itself doesn't get us, the new economy it ushers in might. It's critical for us to be at the leading edge of these trends and prepared to capitalize on them.
6. The Perfect Storm
Overpopulation, outsourcing, rising debt, disruptive technology and an environment under stress… Any one of these is a game changer. But, all at once?
It's not enough that technology is competing with you for every job that exists. If your job isn't being automated, someone is looking for an effective way to outsource it. Meanwhile, we're accumulating record levels of debt.
It's not enough our population is swelling to uncertain levels. At the same time, our way of life is putting severe pressure on our land, oceans and air.
In that context, the picture seems grim. But it's not.
These challenges are driving change in positive directions. They are opening up opportunities.
A new generation of entrepreneurs are satisfying a demand for alternative energies, efficient living, and sustainable design. Advances in technology will further enable us to reduce our footprint so to speak while raising our standard of living. Entirely new industries will arise.
A growing population and emerging markets are fantastic for commerce. Global awareness is leading to positive movements and proactive governments. Take Germany for example. They recently set a new record, during a single day obtaining 78% of their electricity from renewables.
For many of us, however, we've been conditioned to "wait and see what happens".  When transitions are slow, and disruptions infrequent, this strategy is sufficient.
In the years ahead, however, when a single technology can profoundly affect several industries at once, or the frequency of major advances are significant… the "wait and see what happens" approach might not be good enough.
We can't see the future, but we can follow and spot trends. We can prepare ourselves by taking actions such as diversifying our incomes, expanding our skill sets, and utilizing targeted self-improvement to develop habits that enable us to adapt.
If you could step outside your comfort zone and do one thing that would help you prepare for the challenges ahead, what would it be?
Please Comment below, I'd love to hear your thoughts.
If you found this article useful, or you think it could be helpful for others… please share.

😀
Suggested Posts: